THE ROMANTIC COLLECTION

Inspired by the Romantic era, the colors in this collection are carefully crafted to create mood and evoke emotion in your pictures. While designed predominately within nature scenes, we always strive to curate a collection of colors that will translate beautifully across a variety of photography genres.
Run "The Kiss" action to bring soft warm painterly tones to your images, or explore Moonstruck's soft melancholy cool tones. Explore the richer tones in "Secret Garden" or fall into the deep blues of "Twilight Dreams". Get swept away by the blush pinks of "Lovers in the Springtime" and enjoy exploring the layers within "Sense and Sensuality".

We hope you enjoy exploring the color stories of these six premium actions!
Actions included in this set:
1. The Kiss
2. Twilight dreams
3. Moonstruck
4. Secret Garden
5. Lovers in the Springtime
6. Sense and Sensuality
A LOOK INTO THE COLLECTION
Here's a set of before and after images that we crafted these actions from, to show you the direction you can expect from these actions!
CHECK OUT WHAT OTHER CREATIVES
CAME UP WITH USING THE ACTIONS!
I absolutely loved the collection. It has an awesome variety of warm and cool actions, loved mixing them up and getting a very cinematic look by doing that. The whole collection has a fairytale, whimsy mood. They are so easy to use and quite intuitive. I love how they can give a completely different perspective on the images. I always react with: Oh, I didn't see it like that! when applying the actions on a new image.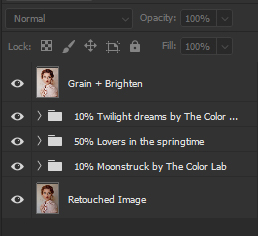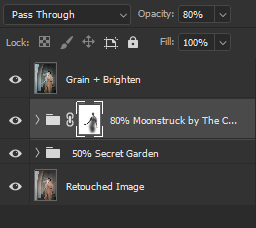 I love these actions, and I use them in some way in almost everything I do. This romantic set was beautiful and the style perhaps somewhat different of the style I normally use. It was a nice change to try this out!
I really like how different they are from the previous collections, and how well they lend themselves to fashion and wedding work!
SHARE YOUR WORK WITH US!
Please share your creations with us on Instagram with the hashtag #fineartactions as well as over on our Facebook group - http://bit.ly/2salaRb